Real Name: Jeanne Bender-Irvine.
Bender has traveled the globe with her puppy Lindie Lou. Together they have had many adventures together. Bender shares their stories in the Lindie Lou Adventure Series books. "Come along for the fun!"

Lindie Lou Adventure Series
Bender's beginning chapter books were piloted by elementary school educators for students in the 1st to 3rd grades. These adorable chapter books include several dozen color illustrations, large fonts, and real-life adventure stories. Fun facts, a quick quiz, and a calendar of events can be found at the back of each book. Parents and teachers tell Bender they love the life lessons children learn from these books. The Lindie Lou Adventure Series books are now being read by all ages, across the globe.

Growing Up
Bender grew up in Sheboygan, Wisconsin. She was the second oldest of eight children. Early on, Bender realized she loved animals. At the age of ten, she was given the chance to hatch six gosling eggs in her family's garage. They hatched successfully and followed Bender down the city streets. Bender never gave up her love for animals and has cared for several pets throughout her lifetime.

Education
After high school, Bender moved from Wisconsin to Long Beach, California. She attended college and graduated with a degree in business. After a few years, Bender moved to Pasadena, California where she became a real estate broker. Bender enjoyed selling houses and liked helping families move into their new homes. Years later Bender decided to move to Beverly Hills, California, where she continued to sell homes. Bender also managed her husband's engineering company. He designed air pollution control systems for the steel industry. During this time Bender traveled a lot. She decided to write about her travels and shared her stories with family and friends. They encouraged Bender to continue to write about her travels. So Bender decided to write her stories through the eyes of her puppy, Lindie Lou.


---

---

FUN FACTS City of Birth:

Sheboygan

State of Birth:

Wisconsin

Country of Birth:

USA

Current City:

Seattle/San Diego/Cabo San Lucas

Current State:

WA,CA,BCS

Current Country:

USA, Mexico

- - - - - - - - - - - - - - - - - - - - - - - - - - - - - - - - - - - - - - - -

Favorite Children's Book:

Charlotte's Web

Favorite Author:

Hans Christian Andersen

Favorite Artist or Illustrator:

Kate Willows

Favorite Animal or Pet:

Dog

Favorite Thing to do in your free time:

Yoga

Favorite Color: Yellow Favorite Number:

2

Favorite Place to Visit:

My Family

Favorite Month of the Year:

August

Favorite Season:

Autumn

Favorite Food:

Sushi

Favorite Lindie Lou Memory:

Watching hundred's of students pet Lindie Lou. She loved every minute of it... and... dancing down the halls with our Lindie Lou Mascot.
​AUTHOR STUDY ACTIVITY PAGE​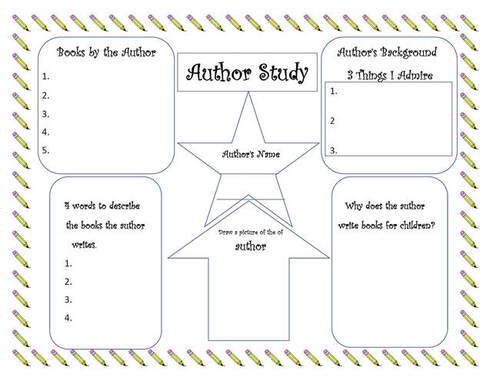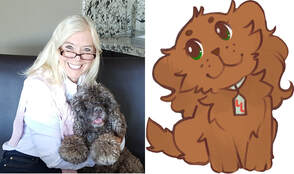 ​​Becoming a Writer
When Bender was growing up, she liked to write stories and poems. Her teachers told her she was a very good writer. When Bender became an adult, she shared many of her travel stories with friends and family. They told her how good they were and that she should share her stories with others. Bender studied and improved her writing skills in Seattle, Washington, and at Oxford University in the United Kingdom. Her teachers helped Bender learn what it takes to become an author. One day Bender was on the Internet looking for a puppy. She found the cutest cocker spaniel she had ever seen. Bender contacted the owner and adopted the puppy. Her name was Lindie Lou and she lived in St. Louis, Missouri.
Lindie Lou flew on an airplane to her new home in Seattle and Bender met her at the airport. She fell in love with Lindie Lou the moment she saw her large green eyes and huge paws. Soon after they met, Bender decided to write stories about her life with Lindie Lou.

​The Next Step
Writing made Bender happy and this made her feel good inside. So Bender decided to write the Lindie Lou Adventure Series books. She knew she had to find an editor, illustrator, and a graphic designer. Bender knew an editor named Nancy Kiefer, so she asked her for her help. Kiefer agreed to edit the Lindie Lou Adventure Series books. Illustrator, Kate Willows, and graphic designer, Susan Harring also joined "Team Lindie Lou."
​

---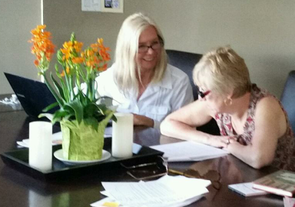 ​
Getting Published
​​Bender and Kiefer spent many hours writing the Lindie Lou Adventure Series book. The first book took three and a half years to finish. They edited the book over 50 times! Together they spent a lot of time working long distance. Bender lives on the west coast in Seattle, Washington, and Kiefer lives in the Midwest in New London, Wisconsin.
The rest of the books took about nine months each to finish. There will be twelve books in the Lindie Lou Adventure Series. Each one will take place in a different month of the year, in a different location. Pina Publishing in Seattle, Washington, publishes all of The Lindie Lou Adventure Series books.
​
---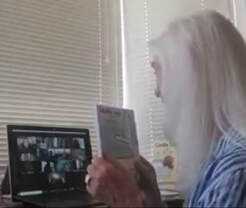 ​
Video Visits
Author Jeanne Bender offers FREE video visits with classes all over the world!
She shares her experiences writing her books, discusses character development,
explains the life lessons in her books, and answers questions from
students and teachers.
​​For more information contact Jeanne Bender at:
https://lindielou.com/contact-us.html

---
​The Lindie Lou Adventure Series Books:

Book 1, FLYING HIGH
, Flying on an Airplane for the Very First Time
Takes place in St. Louis, Missouri, in the month of August.
Book 2, UP IN SPACE
, An Adventure at the Space Needle
Takes place in Seattle, Washington, in the month of September.
​Book 3, HARVEST TIME
, A Celebration on an Organic Farm
Takes place in Des Moines, Iowa, in the month of October.
​
Book 4, BIG CITY MAGIC
, Uncover the Secret of the Big Apple
Takes place in New York City, New York, in November.
​Book 5, On Ice,
Exploring the Arctic with a Polar Bear Cub
Takes place in Quebec City, Canada, and Svalbard, Norway, in December.

Book 6, New Years Eve Surprise,
Takes place in Texas and Europe, in January. Will be published in 2022.

​Bender presently lives in Seattle, WA in the summer, San Diego, CA and Cabo San Lucas, Mexico, in the winter.
​