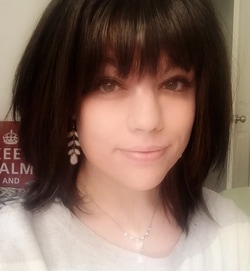 Kate Willows loves drawing and coloring things on her computer. She creates animals and cartoons for everyone to enjoy, including all the Lindie Lou characters.

Willows graduated from the Ohio State University, with a degree in Art and Technology, and a minor in Design. Kate also works for a gaming company and does amazing drawings.

She enjoys playing video games and watching cartoons in her spare time.

Kate lives near Columbus, Ohio with her two cats Castiel and Cocoa.
---
** ILLUSTRATOR **
Firtst sketch of Lindie Lou. Final sketch of Lindie Lou.